My Home is your Castle
Welcoming refugees with respect to data & dignity
UPDATE: since I am working to support the Campax platform, my efforts are on hold here. Please note the Couchers.org announcement and forum discussion about refugee crisis support on the official platform. I may well come back to this project in the future, and of course feel free to use anything you find here for your own work. -- oleg
Solidarity with all displaced persons
There has been a flood of public support for housing victims of the war in Ukraine, of both Ukranian and all nationalities as the war sharpens the refugee crisis in Europe further. We are interested in questions about whether the allocation of refugees to private homes is happening swiftly and fairly.
In this project we evaluate couchsurfing as a model of community rules and codes, and as a short-term format that could be applicable in the case of people seeking temporary (days or weeks, months at most) refuge. Our goal here is to look into providing an open source, secure, stable matching service, and connect to legal services
⭐ There is an open Project board if you just want to hack on this. Find 🗒️ Further background and other platforms we have evaluated, and use the Contact button below to get in touch.
Couch surfing as model of crowd-moderation
Couchers.org is an alternative to more well-known matching platforms like AirBnB, run by a non-profit foundation in the US, and has about one hundred hosts in Switzerland. Note that couchsurfing ("social travel") is typically short term and not necessarily thought of as 'welcoming a displaced person' - though the community seems to be receptive to the idea, and the software seems to match our needs. The Terms of use state: "Information used in verification must be truthful and accurate, this includes your birth date, your gender identity, your legal name, and your verification address." The data of the public server is hosted in (US-based) Amazon Web Services, and Google Analytics are being used. A user account is easy to create and delete.
Data protection
We can discuss and propose some ideas of how to increase the level of privacy and security for users of the solution.
Commit to the highest level of data protection. We are not interested in the users, only insofar as it helps us to create a trustable vetting process.
Ensure that administrators are unable to see or export user data. Encryption of personal data, integration with 3rd party SSI, etc.
Add option to delete user data automatically by default unless the user explicitly stays on the platform past their first homestay
Operations
Learn about the open source (Django / React) project, and deploy it in a local + secure/sustainable/scalable cloud
Connect to the company and community to announce interest and build a team.
Write more specific communications regarding humanitarian crisis, displaced persons, etc., for our local deployment, and translate it as well. This makes most sense as a dedicated website, not modifying the content of Couchers directly as we initially started.
Investigate options to assure the highest possible/realistic level of security and resilience, organize infrastructure and devops support.
RELEASE EARLY RELEASE OFTEN!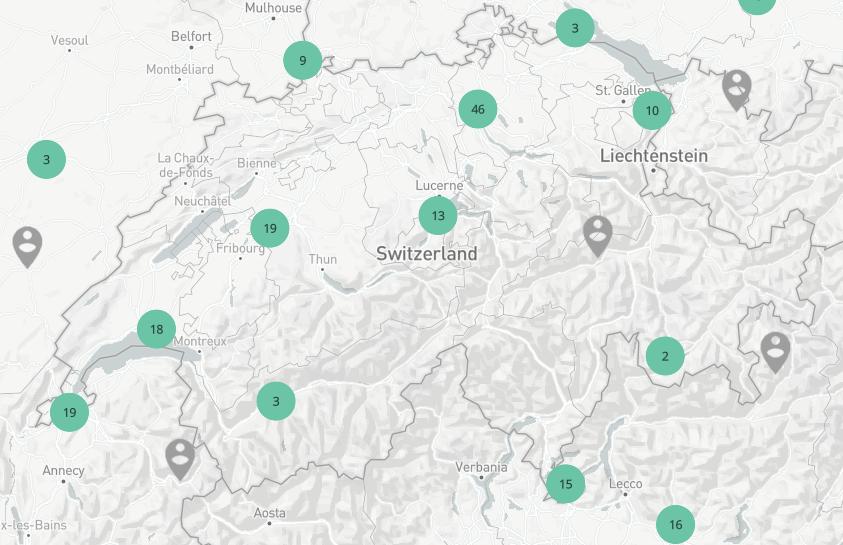 (Screenshot of the official service)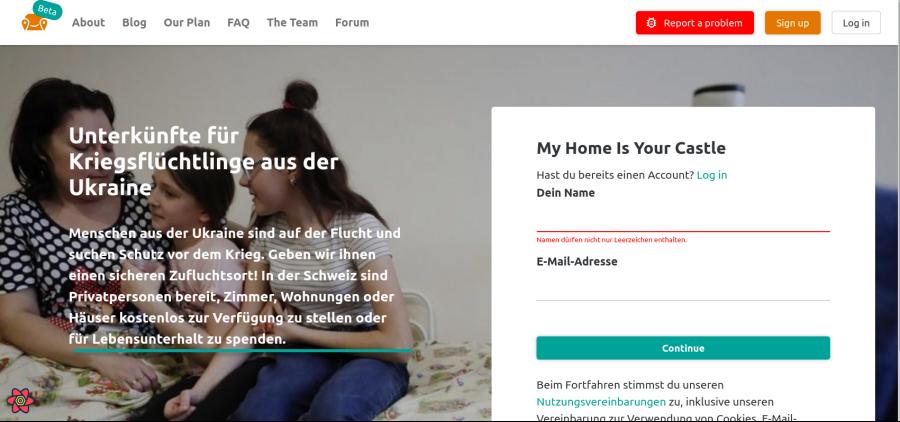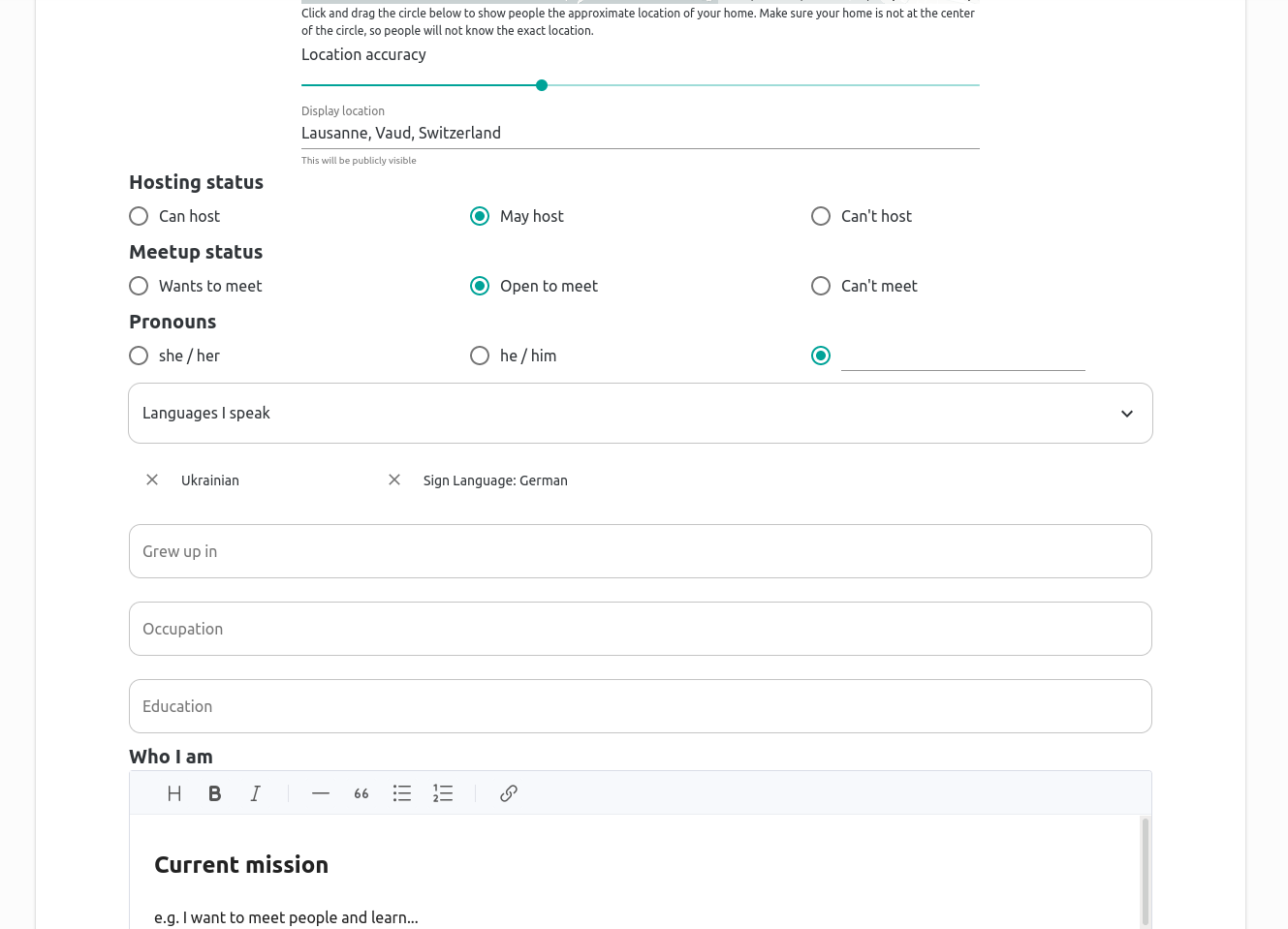 (Screenshots of our test server)
Couchers.org
Join us as we build the new alternative to Couchsurfing™
Free forever. Community‑led. Non‑profit. Modern.
Read more about us at Couchers.org.
The code in this repository is licensed under the MIT license.
How to contribute
If you found an issue with the app, or have a suggestion/feature you'd like to raise, please add it to the Issues (in the issues tab on GitHub). A developer will come and triage the issue and add it to the backlog.
If you are a developer, please read docs/contributing.md on our development model.
Overview of documentation
Translations
Help translate Couchers.org.
Note on intellectual property
The source code for the Couchers.org project is licensed under the MIT license, allowing anybody to use and redistribute the code with few restrictions. However, Couchers, Inc. owns, holds exclusive copyrights to, or owns trademarks for, other intellectual property, including the logos, colour schemes, designs, and texts that appear on the platform. If you wish to reuse parts of the project, you must make sure to remove this intellectual property (including by rebranding the app) to reduce confusion and uphold the brand of Couchers.org.
#opendataday 2022